The Disney's
Walt Disney is one of the most well-known names in households across the globe, but many do not know much about the family that shaped him.  Walt Disney was given his middle name, Elias, after his father, Elias Disney.   Elias was strict, religious, hard-working, frugal, and suffered through many financial failures and disappointments throughout his life.  Walt's mother, Flora Call, on the other hand, was much softer and a well-educated school teacher.  Elias and Flora were married in Florida on January 1, 1888.
On December 8, 1888 the first Disney child, Herbert Arthur Disney was born.  Not long after Herbert's birth, Elias and Florida moved from Florida to Chicago where Elias's younger brother, Robert, was living at the time.  Elias moved to Chicago with the desire of financial stability and they arrived in Chicago in 1890.   At this time Flora was already pregnant with her second child and Raymond Arnold Disney was born on December 30, 1890.
The third child of the Disney family, and the brother that Walt was closest to, Roy Oliver Disney, was born on June 24, 1893.  Following Roy, on December 5, 1901 Walter Elias Disney was born.  Two years later, the youngest Disney child and only girl, Ruth Flora Disney was born on December 6, 1903.
Learning more about the family that shaped Walt is very telling of the man that Walt was.  Similar to his father, he was a go-getter, hard-working, and wasn't content doing one thing for too long.  Like his mother, he had a softer side as well as a sense of humor.  Most people are not familiar with Herbert or Ray the two eldest Disney sons and it is generally due to the fact that Walt was not close to them, thus, they are not frequently discussed.  Ruth and Walt kept in contact, but by far, Roy was the closest to Walt of all of his siblings.  Roy was known as the financial brains to Walt's creative genius and he is responsible for overseeing the opening of Magic Kingdom at Walt Disney World in the years following Walt's death.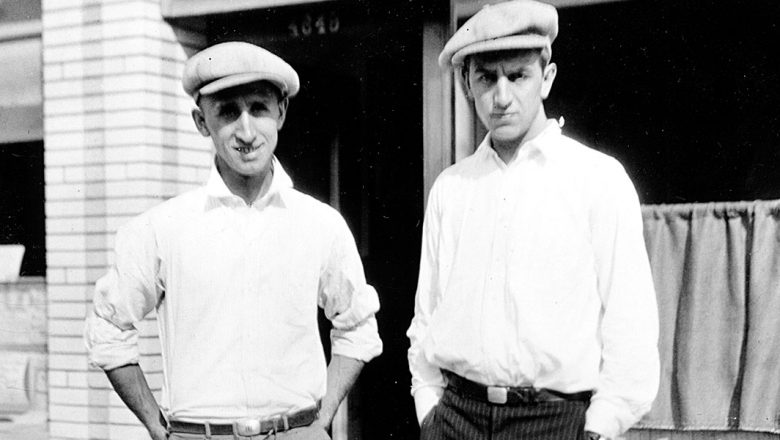 For anyone who is interested in learning more about the Disney family or Walt's life, I highly recommend the book "Walt Disney" by Neal Gabler.